Date: september 1, 2 & 3 2017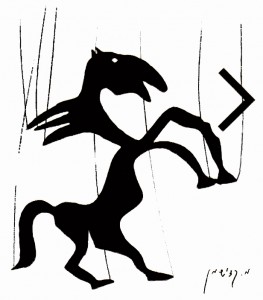 During the International Micro festival the audience will see all sorts of little jewels of performances.
There are traditional and experimental pieces. You will see a small overvieuw in the area of visuel / object / puppet theater.
Victor Antonov Circus Russia 3+
In this performance we will see little various circusacts.
Viktor Antonov lives in Sint Petersburg. With his minicircus he travels around the world. On the tones of music he fascinates his audience with his feats.
Spel, poppen / Play, puppets: Viktor Antonov.
Eric Steegstra Animationfilms The Netherlands Route 1
Shan Puppet theatre Traditionel short scenes Route 1
---
Theatre D'Illusia Tempest on a bike Route 1
---
Between two handsThe Journal The Netherlands Route2
The Journal is een beeldend kunstwerk met theatrale elementen. Op een speelvlak van 30 x 40cm zien we een soort kijkdoos waarin herinneringen vervliegen en het afscheid naderbij komt. De beide speelsters hebben hun opleiding gevolgd bij de Gerrit Rietveld Academie.
Vormgeving en spel: Erin Tjin A Ton en Gosia Kaczmarek
---
Retrete de Dorian Grey Im Memoriam Spain Route 2
Met vingervlugge bewegingen zien we een visueel gedicht over het verlies van het individuele geheugen. Een macabere dans om de fotografische vergetelheid te vieren. Een fantastische paradie van geanimeerde portretten op zoek naar zichzelf.
Spel: Ezra Moreno / Marcos Ptt Carballido
---
Photos Microfestival